WHIMSICAL WATERCOLOR FIELDS Collection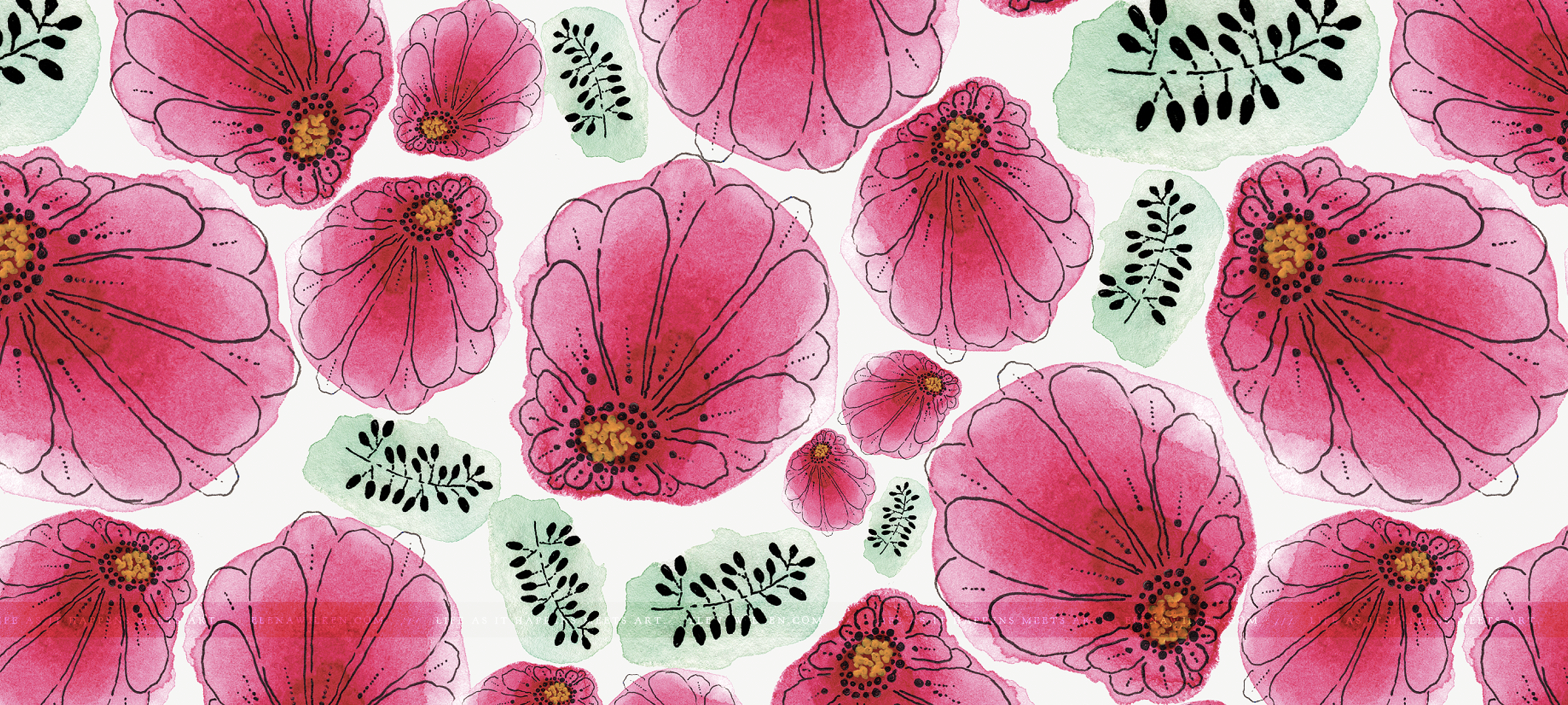 Wildflower Fields/Window to the Past
For the first few years of my life it was my grandma that raised me (my dad was in the army, and mom had to go back to work). I grew up in Eastern Europe, in the country side. It was a magical time. I have the best childhood memories with grandma - cradling a couple of days old baby bunnies as a toddler, sleeping at night under the open sky, in hay (just for fun), learning how to cook later on, laying in the grass on a blanket under the pear tree in the back yard and reading the afternoon away...
Grandma has always been one of the most important people in my life. She past away a couple of months ago. And since then, every time I think of her, the wildflower fields behind her house, past the back yard, come to mind the most. I loved crossing those fields to the woods, to pick wild strawberries every summer.
This is a print that honors her and tries to capture that feeling of longing that I can't quite define.
Whimsical Florals
Wild flowers interpretations and explorations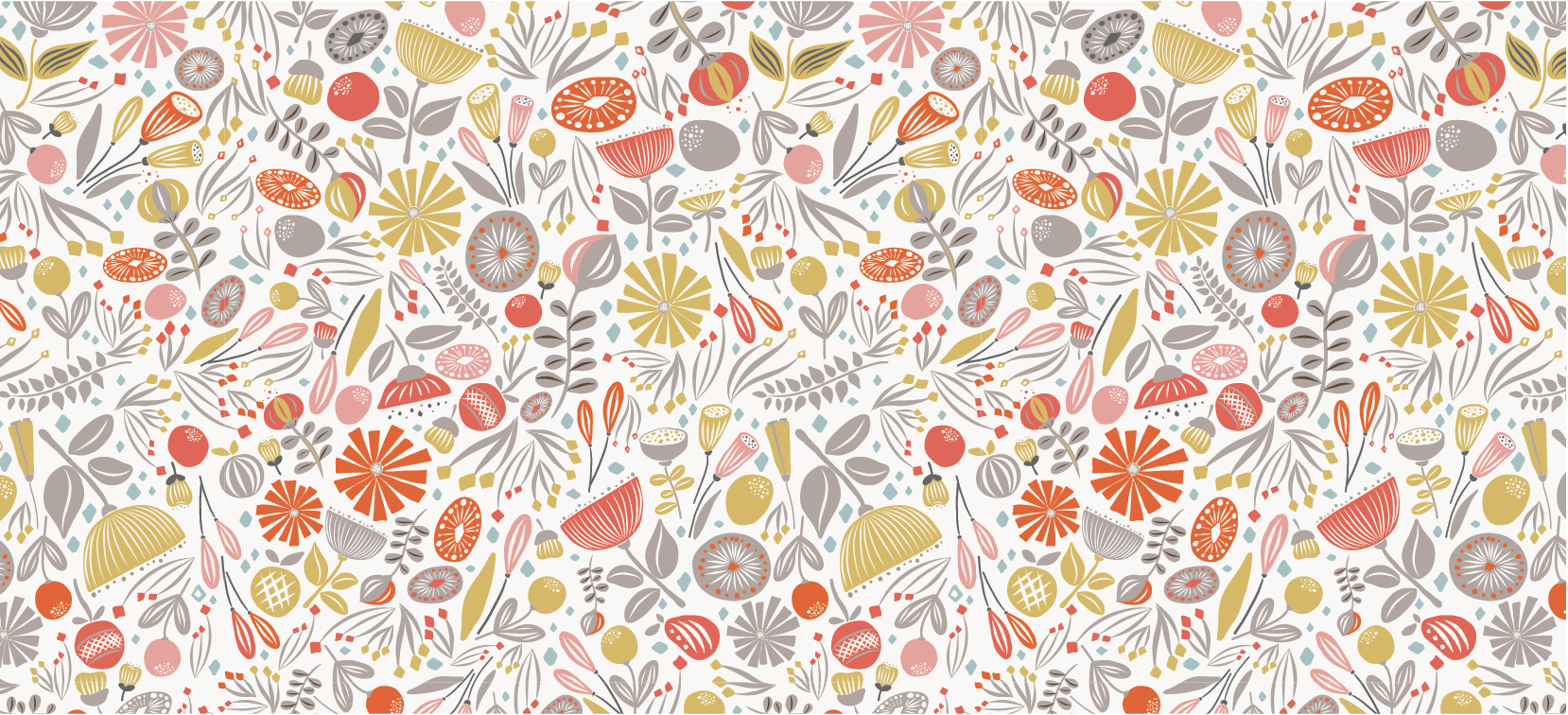 A Walk in the French Countryside
...Walking through sun flower fields; riding your bike down the village's main street; stopping to pick wildflowers and berries, while hot air balloons fly above in the sky and birds welcome the new day with their chirping. - That's what the story is about :)
One color way is reminiscent of bright, fresh colors in the cool, crisp air of the morning, a little soft and misty. The other is reminiscent of the sunset hours.